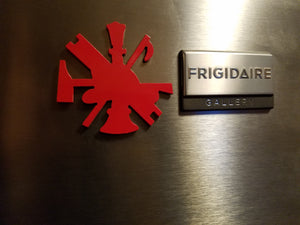 Maltese Cross Magnet
Steal Maltese cross with a Magnet attachment.  Comes with a Powder Coated Finish in either black or red.
Made in Michigan. Made by hand with American made steel.
Each product is custom made upon order. Please allow 2 to 3 weeks for delivery.
Orders must placed by November 30th, to receive in time for Christmas.