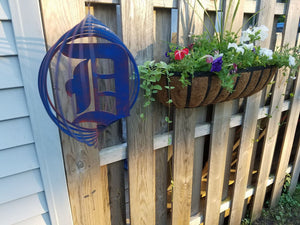 Old English Wind Spinner
Approximately 12" inches x 12" inches
Each piece is finished with Powder Coated finish.
The Spinner comes with hanger and swivel to allow for simple assembly.
Since all our pieces our custom made their is approximately 3 to 4 week delivery time on orders.
MADE IN MICHIGAN! 
Each product is custom made upon order. Please allow 2 to 3 weeks for delivery.
Orders must placed by November 30th, to receive in time for Christmas.